The New OYB Mobile!
August 27, 2009
Here's this weekend's rig for the new OYBmobile.

I think it looks pretty good. Bold. Striking.

Red'n'yellow don't kill a fellow, I hope.

People say a rack don't matter, but I disagree and say that a parade is important. Not for everyone, sure, but if ya like to represent...

15-year-old stuff CAN look pretty good. Keep up if ya can!

Show us yer racks!

I like seeing interesting vehicles, racks and gear.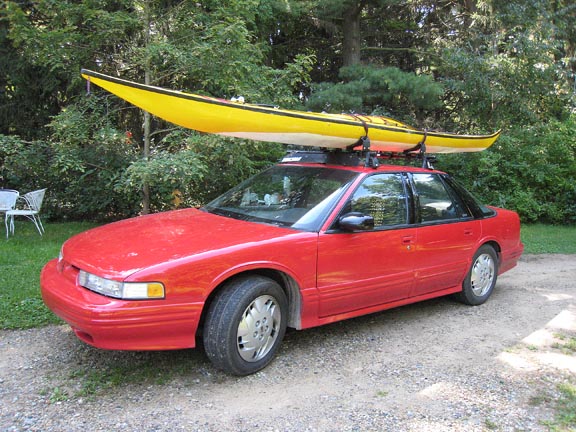 15-year-old Cutlass and Valley Pintail just as old. (How are we going to keep that red so red?)