RIP Phil Bolger: coolest small boat designer
August 02, 2010
This is old news for small boat people (last year even), but we no longer have the best small boat designer with us anymore. Phil Bolger was a tough old bird and he did things his way all the way to the end, and including the end.

He designed 650+ boats and changed the way we look at small boats.

His most recent effort is one that I hope really catches on sometime -- asap, in fact.

I'm more charmed by his small sailboats, but this one takes precedence for now...

He lamented the demise of the small fishing town in his last series of articles, in which he then presented his solution to the problem. He designed a cheap, efficient powerboat for smalltime commercial fishing, the heart-blood of the small coastal towns which are today fast disappearing.

He came up with a long, narrow, flat bottomed hull that went fast on a small engine and could readily be owner built and maintained. It would get good gas mileage. His concept was the opposite of today's usual approach, which is based around much too big of an engine and drivetrain, he said, which in turn needs a much too big and deep-running and expensive of a boat, which in turn results in all such fishermen being in hock to the bank til they finally go broke.

I suppose it would work in principle for anyone wanting to work, live, play or travel cheaply on the high seas. Powerboating in general seems like a rich man's game. Bolger created an Everyman's way to get into it.

He called his new boat the "blackliner" in contrast to being in the red in the usual way. He came up with a 70-footer and a 30-footer -- a version of the smaller one was built recently. That's his fishing boat work.

He always looked at design in general from a blank slate. So what he came up with, decades ago now, for small sailboats, really shook things up. His "Martha Jane" is the epitome of his style, I think. I've posted about it before, as well as about his small fishing boat, but I wanted to give a nod to his passing as well as to post a few more pics. I note that it's highly regarded for its speed, comfort, versatility and thrift. Oh yeah!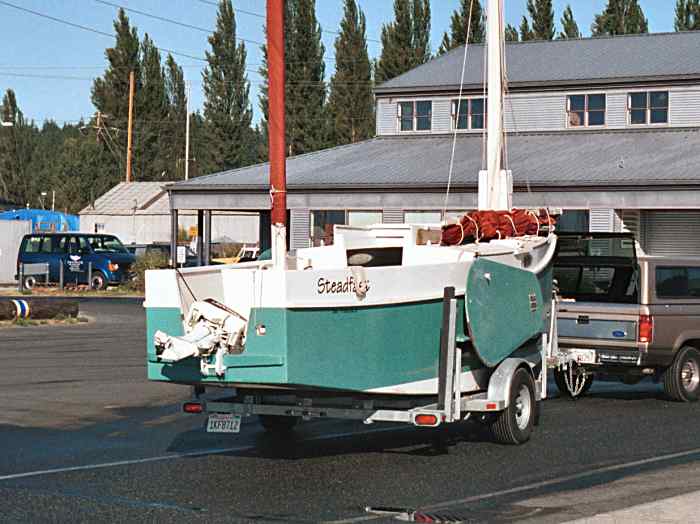 Trailered stern view of an MJ.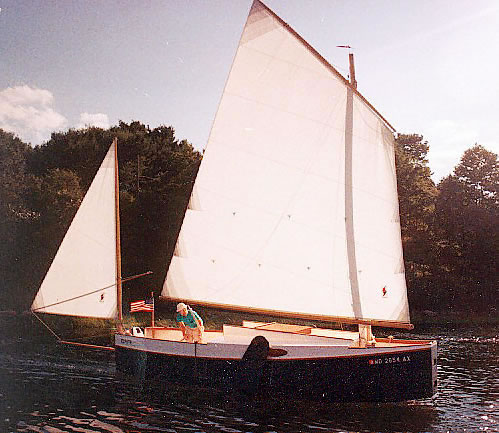 MJ under way.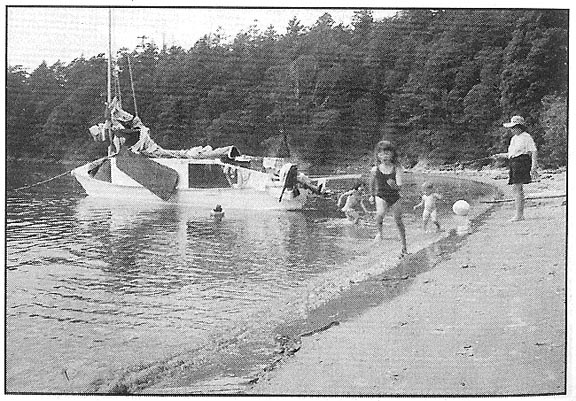 His designs are famous for their shallow draft.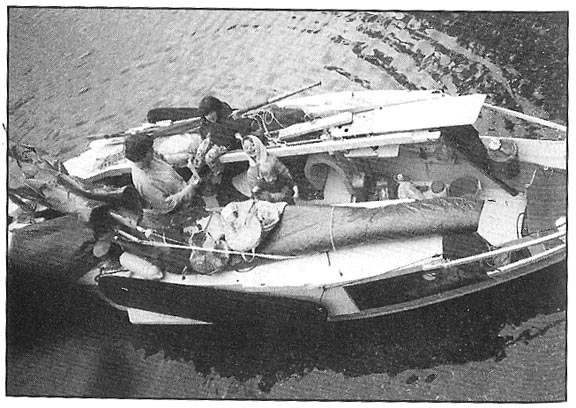 Birds-eye view shows how you can easily walk from stern to bow in a MJ. (Pic from a book I review here elsewhere, "The Simplistic Sailboat: Family Cruising in a $600 Boat.")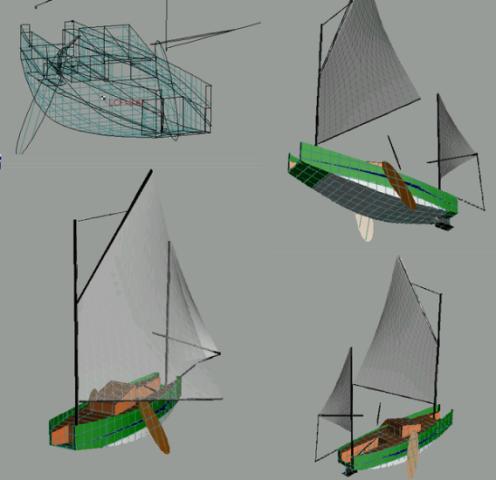 Schematic of typical Bolger boat, showing several of his radical -- and well-proven innovations.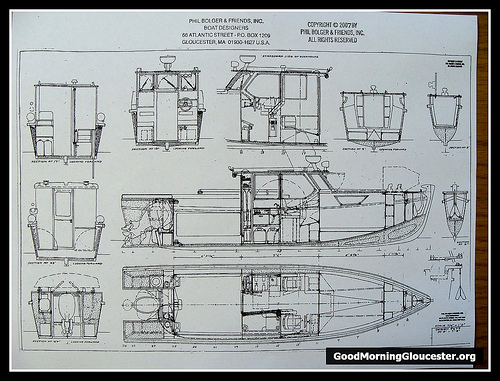 The 30-foot "Robin Jean" small commercial fishing boat design.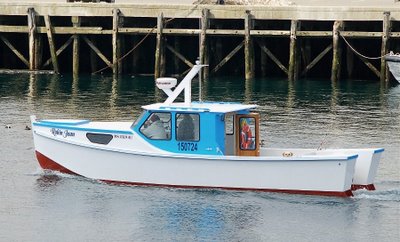 The "Robin Jean" fishing boat, putting several radical ideas into action.